International Internet Magazine. Baltic States news & analytics
Monday, 01.06.2020, 22:55
Latvian hacker sentenced to almost three years in US federal prison
BC, Riga, 13.09.2018.

Print version
Latvian computer hacker Peteris Sahurovs who said he pocketed between USD 150,000 to USD 250,000 by infecting visitors to the Star Tribune website with a malware virus will spend nearly three years in federal prison before being sent back to Latvia, a federal judge ordered on Wednesday, reported LETA accroding to the Star Tribune information.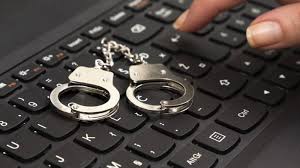 Sahurovs, 29, was once the FBI's fifth-most wanted cybercriminal and the bureau offered USD 50,000 for help with his capture. Arrested in Latvia in 2011 to face charges filed in Minnesota, Sahurovs vanished for nearly five years before his arrest in Poland in November 2016.
Sahurovs was extradited to Minnesota last year and pleaded guilty in February to one count of conspiracy to commit wire fraud and was sentenced to 33 months in prison.
He admitted to running a "bullet-proof" web hosting service in Latvia, where he leased server space to other cybercriminals from at least May 2009 to June 2011.
Between 2010 and 2011, Sahurovs set his sights on visitors to startribune.com when, he admitted to Senior U.S. District Judge Ann Montgomery, he helped carry out a "scareware" scheme using a phony online advertisement to infect their computers.
Visitors noticed slow system performance and even total system failure, followed by fake pop-up security alerts that their computers were infected by a virus. A second alert urged victims to purchase an "Antivirus Soft" program for USD 49.95 to fix the problem. Users who bought the fake anti-virus program noticed that their computers resumed working while those that didn't became overwhelmed with the fraudulent alert pop-ups that they could no longer use their computers.