International Internet Magazine. Baltic States news & analytics
Wednesday, 20.06.2018, 22:00
Extortionists behind series of bomb hoaxes targeting shopping centers in Latvia and other countries
BC, Riga, 04.01.2017.

Print version
omb hoaxes targeting shopping centers before Christmas were arranged by a group of extortionists, who had demanded money from the retailers, if they wanted to avoid damage to their business from evacuation of their stores which is the usual response of the authorities to any bomb threats, reports LETA.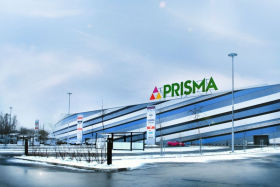 Similar messages had been sent to shopping centers not only in Latvia but also in other countries, Andrejs Grisins, Chief of the Latvian Criminal Police, told the press today.
He said that the Latvian police had indeed evacuated people from some shopping centers after receiving information about bomb threats but noted that evacuation was not the only method to assess the security risks and ascertain that the situation was safe and the bomb threat had been a hoax. "In some cases there was no evacuation," the Criminal Police chief said.
He said that the criminals had sent the extortion messages to retailers and bomb threats to the police over the Internet therefore the case was being investigated by the Cyber Crimes Department. There is a reason to believe that the series of bomb hoaxes in Latvia and five other countries had been arranged by the same individual or a group of individuals, Grisins said, adding that the Latvian police was actively cooperating with the foreign law enforcement agencies. Finding the extortionists is only a matter of time, he said.
He said that the Latvian police was receiving about 100 false bomb threats annually and usually hoax bomb calls were made by teenagers or drunk people.