International Internet Magazine. Baltic States news & analytics
Sunday, 16.06.2019, 08:15
Vilnius unveils Europe's boldest smart city project at Expo Real Munich
BC, Vilniaus, 10.10.2018.

Print version
The City of Vilnius has unveiled its comprehensive smart city project at Expo Real in Munich, Germany, Europe's largest B2B trade fair for real estate and investment. The Lithuanian capital was invited to present at the fair as this year's city guest.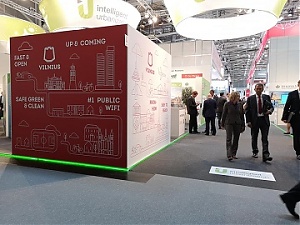 Photo: Go Vilnius.
"Vilnius is the capital of open data. Although the topic is often discussed across the continent, no other European city has implemented such a radical open data policy. Three years ago, we turned our idea of having Europe's boldest open data policy into a reality. Today, it is a non-negotiable standard. We see it as a prerequisite for developing innovative solutions for private businesses," says Vilnius Mayor Remigijus Šimašius.
Representatives from Vilnius also participated in various panel discussions of the fair's Intelligent Urbanization Forum, which explores the challenges and possibilities that the real estate industry and cities face with the rapid trend towards urbanisation. With one of every three people expected to live in big cities by 2050, it is particularly important for them to become smarter at collecting and reacting to data, making full use of technology in order to improve living conditions and mobility for its residents.
Eglė Radvilė, Chief Advisor for Strategy and Digital Initiatives, was in charge of presenting Vilnius' progress to date and future vision as a smart city, in which a progressive policy of open source data plays a central role. According to Radvilė, the vision of the city is to create efficiencies that will save time and make life more comfortable for residents and guests, at the same time facilitating the ability of businesses to settle and operate in the city. This vision goes hand in hand with the World Economic Forum's Digital Transformation Initiative, launched in 2015 to offer insight into unlocking the benefits of digitalisation in business and the wider society.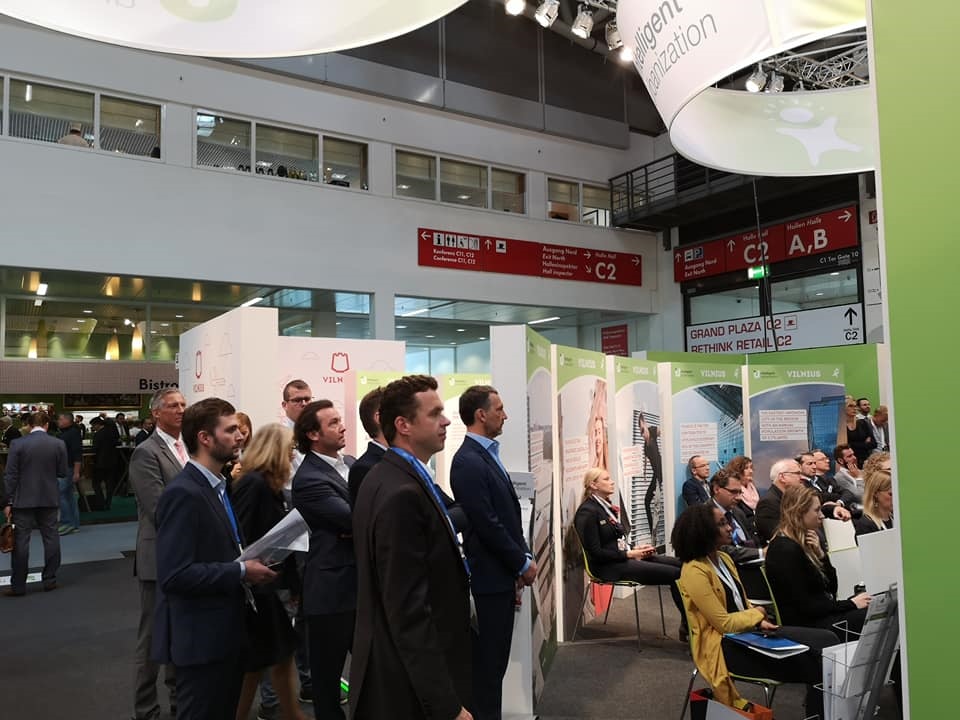 Photo: Go Vilnius.
Vilnius has a radical open data policy that gives anyone access to critical data in real time. This has facilitated a clearer view of traffic and transportation options, promoting car sharing and public transport and decreasing the likelihood of traffic jams. At the same time, the city has given citizens the medium to give relevant feedback about city issues. With the mobile app Tvarkau Miesta, residents can report overflowing bins or objects blocking public roads, among other things.
"The citizens of Vilnius are bold, ambitious and want rapid changes. Vilnius is not only open with its data, but also open to feedback and new ideas that can lead to problem-solving for city issues. The city has opened a three-way conversation between governance, business and the citizens, but feedback from visitors is also considered greatly important. City guests are becoming increasingly aware of the modern, digitised solutions and open approach to governance. A lot of them make use of the available tools during their visits, for instance to pay for parking with their phones," said Inga Romanovskienė, Director of Vilnius' Tourism and Business Development Agency.