International Internet Magazine. Baltic States news & analytics
Sunday, 17.01.2021, 17:26
Bite mobile operator buys Unistars to gain access to 5G frequency band
BC, Riga, 20.04.2017.

Print version
Bite Latvija (Bite) mobile operator has acquired Unistars telecommunications company, taking a step towards launching a 5G service in Latvia, Bite head Kaspars Buls told LETA.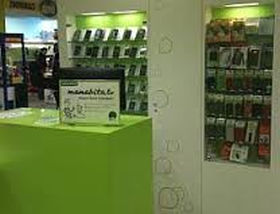 The frequency band available to Unistars are consistent with the current 5G technology definition based on which the 5G standard is being developed.
"The latest 5G technology, which is being developed in China and the U.S., supports the same frequency band as Unistars, which means that in collaboration with our newly-acquired company we will be able to start testing the 5G network sooner and develop new, innovative products and services," said Buls.
The company's representatives said that while the 5G standard is still being debated in Europe, Bite is taking the first steps towards launching the technology. The first step was the conclusion of an agreement with Chinese IT company Huawei on the development of 5G and installation of the first 4.5G tower in Latvia. Seven such towers will be installed by June under the agreement.
The acquisition of Unistars was the mobile operator's second step towards G5.
"At the moment, our most important task is to prepare real infrastructure so that it is in place when the 5G standard is set in Europe, the political issues are sorted out and the devices supporting this technology become available," said Bite technical director Gints Butens.
Unistars will continue to operate as Bite's subsidiary. The value of the acquisition deal has not been disclosed.
As reported, in 2016 Bite Latvija reported a profit of EUR 8.645 mln on a turnover of EUR 76.668 mln.
Bite Latvija was founded in 2005 and currently belongs to the Lithuanian company Bite Lietuva UAB.
Unistars closed 2015 with EUR 586,030 in turnover and a loss of EUR 158,373. Until now, the company was owned by Romanian citizen Ileana Rutman (80.3%) and IAR Consulting (19.7%).