International Internet Magazine. Baltic States news & analytics
Wednesday, 23.09.2020, 15:27
Natural gas consumers in Latvia will be able to select supplier from April 3
BC, Riga, 13.01.2017.

Print version
Starting from April 3, 2016, consumers of natural gas will be able to freely select natural gas supplier, the Latvian Economics Ministry reported LETA.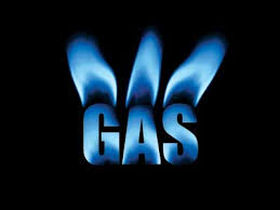 The ministry said that an open natural gas market creates competition among suppliers that will ensure better service quality and a broader choice. Opening of the natural gas market in Latvia increases security of natural gas supplies and energy independence in the future, as well as strengthens the EU single natural gas market.
The ministry also informed that it has developed and submitted to the Cabinet of Ministers committee draft regulations on sale and use of natural gas that will define principles of the open natural gas market, providing that all consumers from April 3 will be able to select natural gas supplier.
The regulations have been developed in cooperation with the Public Utilities Commission, the Competition Council, the Consumers Rights Protection Center, the Finance Ministry, the Transport Ministry, the Welfare Ministry, the Justice Ministry, the State Fire and Rescue Service, Latvijas Gaze natural gas utility, Latvenergo power utility, Enefit, Cobalts, Energia Consulting, Prudential Energy Markets.
The ministry said that the goal is to make natural gas trade process easy and understandable for consumers.
The Economics Ministry also noted that the market will be gradually opened for households. Also after April 3 2017, there will be households who will not want to change the natural gas supplier and will continue receiving gas from the current supplier, Latvijas Gaze, for regulated prices, which will ensure gas supplies until 2019.
Companies, meanwhile, will have to select a new natural gas supplier until June 15.
As reported, the Latvian parliament in February last year passed amendments to the Energy Law in the final reading to support liberalization of the gas market and rules on breaking up Latvijas Gaze. Under the legislative amendments, Latvijas Gaze has to be split up in two companies - one for operating the gas transmission and storage system and the other for dealing with natural gas distribution and sale - by April 3, 2017. The process of separating the natural gas transmission and storage operator from Latvijas Gaze should be completed by December 31, 2017. That means that the operator will be a company whose owners will not be affiliated with Latvijas Gaze or its shareholders in any way.