International Internet Magazine. Baltic States news & analytics
Tuesday, 20.08.2019, 20:19
Active crackdown on money laundering will boost international confidence in Latvia's financial sector – Bank of Latvia
BC, Riga, 24.08.2018.

Print version
An active crackdown on money laundering and terrorist financing will help boost international confidence in Latvia's financial sector, cities LETA referring to Bank of Latvia representatives, commenting on the report by the Council of Europe's Committee of Experts on the Evaluation of Anti-Money Laundering Measures and the Financing of Terrorism (Moneyval).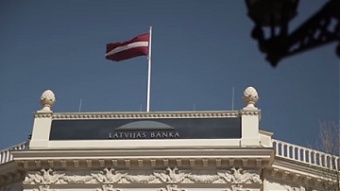 Photo: bank.lv.
According to the Moneyval report, Latvia has been placed in the enhanced follow-up procedure because of the number of Low and Moderate ratings awarded for Effectiveness. Two areas were considered to have low levels of effectiveness – relevant beneficial ownership information and preventing proliferation financing.
"The assessment and recommendations provided in the Moneyval report will definitely help Latvia continue its financial sector reforms more effectively. The Latvian government, the Control Service, as well as law enforcement, supervisory and control authorities are taking resolute measures to implement Moneyval experts' recommendations. Reducing and managing risks in the financial sector, raising the capacity of the Control Service and supervisory and control authorities, as well as an active crackdown on money laundering and terrorist financing will help us strengthen international confidence in the Latvian financial sector. In the long term, this will have a positive effect not only on the Latvian financial sector but the economy as a whole," the Bank of Latvia said.
The central bank's representatives also voiced confidence that the work started by the government will improve international partners' assessment of Latvia.
According to Bank of Latvia economists, the impact of the financial sector's issues on Latvia's economic growth this and next year will be insignificant. As a result of these events, Latvia's GDP growth might be 0.5 percentage points slower than expected in 2018 and by 0.2 percentage points slower in 2019. The successful growth of other sectors like construction is expected to make up for this slowdown.