International Internet Magazine. Baltic States news & analytics
Thursday, 04.06.2020, 05:13
RAM experts: "Trumpflation" under question?
BC, Riga, 19.04.2017.

Print version
Rietumu Group specialists have prepared a review of the profitability of investment funds of Rietumu Asset Management in March. The review includes an analysis of key economic indicators, the monetary policy. It provides comprehensive information on the situation on stock markets, bond, currency and commodity markets. The review is accompanied with extensive comments from the experts.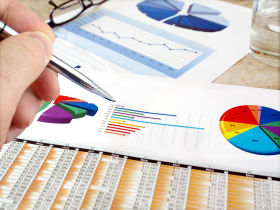 "The beginning of spring was eventful. Bureau of Economic Analysis released "third" estimate of the U.S. real GDP growth rate. The Fed increased key interest rate by 25bp as was expected. However, the central bank left its forecast for the full year unchanged. Also in March, the ministers of finance of G20 countries met in Germany. Under pressure from the U.S., G20 countries changed language towards less supportive to free trade. United Kingdom officially triggered exit process from EU that will take two years. However, the main event for financial markets was unsuccessful attempt to reform healthcare law in the U.S.", note Rietumu Group specialists.

RAM experts draw attention to the top performing sector in the first quarter – technology. Nasdaq Composite index showed the best growth since 2013 year, due to the outstanding financial results in the second half of 2016 and high expectations regarding continuity of the positive trend.

"Commodities ended the month unchanged. A shift in investors' expectations about "Trumpflation" offset benefits from the weaker dollar. Overall, world economic growth recovery is an engine for basic materials sector performance", say the RAM experts.

"Investors also should keep cool head and not overreact to the financial markets' behavior. Balanced, harmonious and professional approach to investing leads to the best results", finalized the experts.

The overview of RAM and relevant commentaries of experts can be found here.

Rietumu Asset Management (RAM) is part of Rietumu Bank, the leading private bank in Latvia. The company provides professional asset management services. RAM's products and services are intended for a wide range of investors and are designed to meet the specific demands and needs of each customer. In the current market conditions, RAM's specialists offer their customers the ability to reach an effective yield to risk ratio.