International Internet Magazine. Baltic States news & analytics
Wednesday, 20.02.2019, 03:28
Latvia's accession to CERN is on government's agenda
BC, Riga, 26.01.2018.

Print version
The question about Latvia's accession to the European Organization for Nuclear Research (CERN) is on the government's agenda, Prime Minister Maris Kucinskis (Greens/Farmers) said during his meeting with CERN director general Fabiola Giannotti.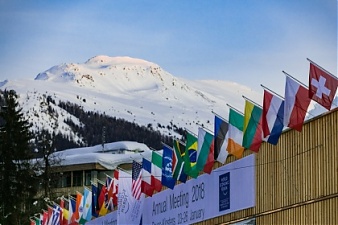 Photo: mk.gov.lv
LETA was told at the Latvian premier's office that in May 2017 Latvia sent CERN a letter expressing Latvia's potential wish to join the organization. Now, the issue is officially on the Latvian government's agenda, which also includes the allocation of the budget funding necessary for membership in CERN. The Cabinet of Ministers is planning to address the matter already in the nearest future.
During the meeting with the Latvian premier Giannotti said that CERN is ready for fully-fledged cooperation to admit Latvia as one of its members.
Kucinskis noted with satisfaction that talks on a number of business and university cooperation projects are already taking place even before Latvia's accession to CERN.
"Latvian entrepreneurs' visit to CERN on January 18 of this year has given an impetus to cooperation. Cooperation with CERN is a good training springboard, encouraging Latvia's most active exporters and leading industrial sectors to think and offer goods and services in the area of high technology," Kucinskis said.
The Latvian premier's meeting with the CERN director general took place on the sidelines of the World Economic Forum in Davos.