International Internet Magazine. Baltic States news & analytics
Thursday, 30.07.2015, 13:07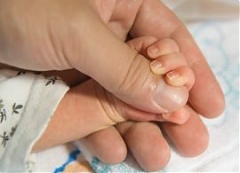 28.07.2015
The first birth using preimplantation genetic screening of embryos (comparative genomic hybridization using microarrays), which allows screening the embryo's chromosomes before it is implanted in the uterus, has been registered in Latvia.
22.07.2015
The Estonian state will invest over 40 million euros to make sure that by the year 2020, it would be possible, if desired, to carry out all the teaching in schools digitally, LETA/Postimees Online reports.
21.07.2015
The National Audit Office has completed financial (regularity) audits for the year 2014 in the Lithuanian Music and Theatre Academy and Vytautas Magnus University, the Office reported LETA/ELTA.
21.07.2015
Researchers at Kaunas University of Technology (KTU) Organic Chemistry laboratories have developed material, which offers much cheaper alternative to the one which is currently being used in hybrid solar cells. The efficiency of the semi-conductors created by the team of KTU's chemists was confirmed at Swiss Federal Institute of Technology Lausanne, reports LETA/ELTA, referring to sciencedaily.com.
20.07.2015
The BC magazine starts a new publication series written by Eugene Eteris, the BC's international editor, who is also teaching at the European Studies Faculty in RSU, Latvia. For more than two decades, prof. Eugene Eteris has been involved in the European policy's research publishing extensively on contemporary European problems.
17.07.2015
The brouhaha over "Kleever" – the name given the Latvian National Library's restaurant, has the negative opinion of Eriks Stendzenieks added to a long list, informs LETA.
16.07.2015
Children's health condition in Latvia is catastrophic, Health Minister Guntis Belevics (Greens/Farmers) said in an interview with the Latvian Television show "Rita panorama", reports LETA.
16.07.2015
Latvia is not suffering from a "brain drain", according to "The Economist" magazine's study of emigrants' scientific activity in their new country of residence, reports LETA.
14.07.2015
Garnering yet another honor as the top large public school in Latvia (137.76 points) is Riga 1st High School. This according to information now available on the home page "Latvijas skolu reitings 2015" skolureitings.lv, reports LETA.
09.07.2015
There will be no compromises with food producers regarding catering in schools, Latvian Health Minister Guntis Belevics (Greens/Farmers) said in an interview with the LNT show "900 sekundes", informs LETA.
08.07.2015
The Education and Science Ministry, in collaboration with the Welfare Ministry and the Union of Municipalities of Latvia, plans on assisting 5,000 young persons who are out of school, unemployed or are socially inactive, in order to help them return to the education system or labor market, informs LETA.