International Internet Magazine. Baltic States news & analytics
Thursday, 07.05.2015, 02:33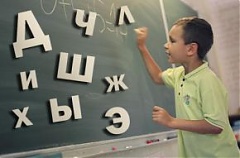 06.05.2015
Minority school pupils say they feel "like they belong" in Latvia, and would prefer categorizing themselves as "Latvia's Russian-speaking segment', not as "Russians". This according to a survey conducted in schools on ethnic identity, reports LETA.
30.04.2015
As LETA was informed on April 29th 2015 at the Ministry of Education, it has given authorization for the decisions made by a multitude of municipalities in all of Latvia on closing a number of local schools – for one reason or another. The number this year will be 10, and 12 will undergo reorganization.
29.04.2015
The Latvian book store chain Janis Roze increased turnover last year and returned to profit, reports LETA, according to Firmas.lv.
27.04.2015
Estonian Education and Science Minister Jürgen Ligi and the Chinese Deputy Minister of Education Li Weihong signed on Monday an agreement on mutual recognition of diplomas, which gives impetus to cooperation between Estonian and Chinese higher education institutions and student exchange, announced LETA the education ministry's press department.
27.04.2015
According to the most recent results of the European survey International Student Barometer, 89% of foreign students studying in Estonia are satisfied with the higher education provided here; this result places Estonia among the highest rated countries in Europe, Estonian Education Ministry announced LETA.
27.04.2015
The Annual Latvian Literature Awards were announced on April 24th, and for the Best Prose Work the jury singled out Inga Abele's novel "Klugu muks" (The Wicker Monk, published by "Dienas Gramata"). Its protagonist is the first Latvian clergyman in Latgale, Catholic priest, theology professor, statesman and community activist Francis Trasuns. However, this book is much more than a mere biography, informs LETA.
24.04.2015
The Commission's review on the authorisation of Genetically Modified Organisms (GMOs) for food and feed confirms the need for changes by the national governments in accepting the use of EU-authorised GMOs for animal and/or human consumption. The Commission proposes to amend existing EU laws to confer the states more freedom to restrict, prohibit or use of EU-authorised GMOs on their territory.
24.04.2015
In 2014, 3,862 libraries (2,561 of them in educational establishments), 632 culture centres, 104 museums, 39 theatres, 7 state concert organisations, 28 cinemas and film halls operated in Lithuania, reports LETA/ELTA.
23.04.2015
Saeima in Latvia decided in the final reading today to approve amendments to the Education Law, stipulating that the education institution must provide moral education for the student in compliance with constitutional values, such as marriage and family, reports LETA.
23.04.2015
After a regular inspection at school catering companies last week, the Food and Veterinary Service established that 69% of them failed to comply with food regulations, the Service's representative Anna Joffe informed LETA.
23.04.2015
Ivars Kalvins, Director of the Latvian Institute of Organic Synthesis, has been nominated for the European Inventor Award in the lifetime achievement category, informs LETA.