International Internet Magazine. Baltic States news & analytics
Sunday, 24.06.2018, 07:46
Riga Zoo to build Environmental Education Center for EUR 1.55 million
BC, Riga, 20.04.2017.

Print version
Riga National Zoo is planning to build an Environmental Education Center for EUR 1.55 million, LETA was told at the Riga City Council which owns the zoo.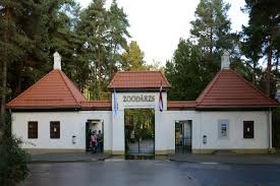 On Wednesday, members of the city council's housing and environment committee approved Riga Zoo's project for the creation of the new Environmental Education Center. The zoo's administration plans to raise money from the Cohesion Fund for the project.
The plan is to create the Environmental Education Center by 2021. The project's total costs are estimated at about EUR 1.55 million, of which EUR 1,036,450 would be provided by the Cohesion Fund, EUR 480,225 by the Riga City Council and EUR 33,325 by the zoo.
According to the plan, the Environmental Education Center would be built in the very center of Riga Zoo in the place of the zoo's now disused monkey house. The zoo is planning to construct a multifunctional building with transformable walls that would allow for using the premises for various environmental education activities. The building's transformable part would house four classrooms and a mobile exhibition hall.
Representatives of the city council said that the zoo's environmental education programs are in high demand and the existing classroom, which is situated in a basement, no longer meets all the needs. The zoo's information and education department organizes around 350 classes for some 6,000 schoolchildren and students a year. The zoo also provides training courses for biology teachers, as well as environmental education and protection courses to employees of various institutions.
The final decision on the center's creation has to be taken by the Riga City Council.