International Internet Magazine. Baltic States news & analytics
Sunday, 21.04.2019, 05:43
INLAT PLUS offers to participate in the prospective investment project in Berlin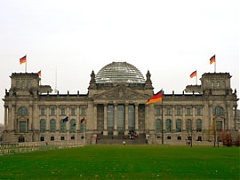 Fixed Assets:

We are offering an investment project and full legal support in respect of establishing and organization of company's activity dealing with providing service to senior people who no longer can take care of themselves.

It should be pointed out that all services of such a company are federally funded. Medical service is additionally paid by the health insurance company. Accordingly, if there is a proper organization of the company's activity and if all the requirements put forward by the state are observed, the return on investment can be expected within 1,5 — 2 years.

At the moment there are several companies in Berlin providing services to senior Russian-speaking residents. Today Berlin's popultation is approximately 4 million people. According to latest statistics, approximately 10% of them are potential clients of companies providing care to senior people.
Additional information:

Please contact law office INLAT PLUS in respect of all other issues regarding participation in this investment project:

Latvia, Riga, Brivibas St. 40-15

Phone: (+371) 67505970,

Fax: (+371) 67505978

Mob. phone: (+371) 26403577

e-mail: ip@inlatplus.lv