International Internet Magazine. Baltic States news & analytics
Sunday, 24.06.2018, 19:27
Grybauskaite criticizes Lithuanian State Tax Inspectorate
Petras Vaida, BC, Vilnius, 13.07.2012.

Print version
Lithuanian President Dalia Grybauskaite Thursday criticized the State Tax Inspectorate (STI), which, according to the president, interpreted the resolutions of the Government in its own way and excluded politician out of the screening list.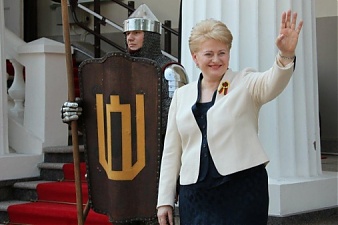 President during a press conference held on the occasion of the three years term of office said that the fight against corruption has been and will remain her priority. Grybauskaite says that the fight has already begun because the law enforcement authorities dared to strike high officials including those in the ruling parties. However, the president said that she is not satisfied with the work of STI in this field, reported ELTA/LETA.

"STI has allowed itself to interpret the Government's resolutions on the unjust enrichment. It has almost removed out of the audit list all the politicians on the both levels: local administrations and Parliament. Here I would like to stress that the law does not stipulate any exceptions for anyone. Each case where there is a suspicion of an unlawful enrichment must be checked on a precautionary basis. It is a duty and the law does not allow any exceptions", said the president.

"I am saying this so that STI would start doing its job with more courage and directness and would see the broader guidelines determined by the law and not merely based on the resolutions of the Government," concluded Grybauskaite.