International Internet Magazine. Baltic States news & analytics
Sunday, 31.07.2016, 04:36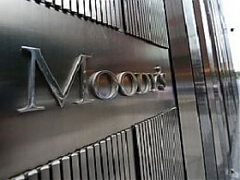 29.07.2016
Estonia's resilient economic growth, very high institutional strength and very low government debt support the government's credit rating, Moody's Investors Service says in an annual report.
23.07.2016
In the first quarter of this year, Latvia registered the fifth largest general government budget surplus of the gross domestic product (GDP) among European Union (EU) members, the newest data of the EU statistics office Eurostat gathered on 18 member states and published on Friday shows, reports LETA.
21.07.2016
The Estonian economy as a whole was a net borrower in the first quarter of 2016 after a two-year interval, Jana Kask, Deputy Head of the Financial Stability Department of Eesti Pank said on Thursday.
21.07.2016
The number of births in Latvia has been increasing since 2011. According to the provisional data of the Central Statistical Bureau (CSB), the number of newborns registered during the first six months of 2016 – 10 943 children – is 224 babies or 2% more than during the corresponding period of 2015.
20.07.2016
Mass economic migration from eastern Europe to wealthier countries has benefited the host nations but hampered growth in migrants' places of origin, including the Baltic states, AFP news agency informed today citing an International Monetary Fund discussion note, writes LETA.
20.07.2016
European Commission proposed amendments to two funds: European Venture Capital and the European Social Entrepreneurship funds regulations, marking another step towards the creation of the Capital Markets Union.
18.07.2016
Who could have imagined that in the twenty-first century, in a new millennium, humanity would be confronted with even greater global challenges and problems affecting the interests of each and every one of us. Poverty, diseases, violence, religious intolerance, threats of environmental disasters – this is the reality we are facing today. Addressing these problems is our top priority.
14.07.2016
In May 2016 Latvia showed the third steepest industrial production growth in the European Union (EU) against the fifth month of last year, according to Eurostat's data on 25 the bloc's member states writes LETA.
14.07.2016
In 2015, as compared to 2014, there was a decrease of 8.8 % in the amount of overnight trips of Latvian residents around Latvia, as well as abroad, said BC in the Central Statistical Bureau (CSB) according to the latest data.
14.07.2016
The United Kingdom's withdrawal from the European Union (EU) will have the biggest negative effect upon Lithuania among all countries of Eastern Europe, Standard & Poor's said in a statement, reports LETA/BNS.
13.07.2016
European Commission adopted two new "ready-to-use" financial instruments for ESI Funds investments, to ease access to funding for young businesses and urban development project promoters. However, business incentives in the Baltics are still different: 73% in Estonia compared with 39% in Latvia. The Baltic States have to accelerate assistance to SMEs.