International Internet Magazine. Baltic States news & analytics
Saturday, 27.08.2016, 12:51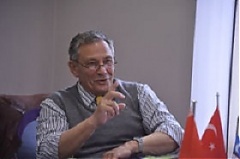 26.08.2016
The differences abound both in the ways the three Baltic States re-established their independence and pursued courses in socio-economic development. It seems that at a time when most global states are "blocking" to make life easier, the Baltic States need a "common course", which our magazine has advocated for long…
25.08.2016
Over the last few years, the information and communications technologies sector (ICT) has been among those with fastest growth. It is no secret that in recent years rapid expansion of different ICT services could be observed in Latvia: programming, data storage, development of mobile applications, development of various complex ICT solutions, etc. However, unlike retail trade or manufacturing, the sector usually is not in the spotlight of economic analysts and policy makers. This can be explained by the size of the sector – ICT only accounts for about 5% of the total value added, even though this level is close to the European Union's average. Nevertheless, the success of the sector should be noted: it is one of the fastest growing, with high productivity levels, high average salary, implementation of latest technologies, and other positive features.
25.08.2016
The loan and lease portfolio continued to increase relatively quickly in July, growing by 5% over the year.The average interest rate on loans has risen slightly in recent months.The volume of deposits was 7.3% larger in July than a year earlier
25.08.2016
ata of the Central Statistical Bureau (CSB) show that, compared to June, in July 2016 the level of construction costs in Latvia grew by 0.3 %. Prices of building materials increased by 0.5 %, maintenance and operational costs of machinery and equipment rose by 0.3 %, whereas labour remuneration of workers did not change significantly.
25.08.2016
Material investments in Lithuania totaled 2.4 bln euros in the first six months of 2016, down by nearly 2% year-on-year, Statistics Lithuania said on Thursday, cites LETA/BNS.
25.08.2016
Agricultural produce purchase prices in Lithuania declined by 6.9% in July year-on-year, Statistics Lithuania said on Thursday, reports LETA/BNS
24.08.2016
The trust that Estonian citizens have in the major public institutions remains high, with Estonians giving higher scores to the trustworthiness of the legal system, the government and the European Union than citizens of EU member states on the average, reports LETA/BNS.
24.08.2016
Robertas Dargis, the head of the Lithuanian Industrialists Confederation, and Gitanas Nauseda, adviser to SEB bank president, top the list of the country's most influential economists and businessmen, LETA/BNS reports according to delfi.lt information.
23.08.2016
Borrowers in Latvia have become more knowledgeable and responsible, taking their time to study interest rates and sometimes spending several weeks to consider loan offers before actually taking a consumer loan, according to a survey carried out by DNB Banka.
23.08.2016
Latvian banks issued EUR 217.1 mln in mortgage loans to households in January-June, which is 71% more than in the first half of 2015, BC informs Association of Latvian Commercial Banks` representative.