International Internet Magazine. Baltic States news & analytics
Tuesday, 13.10.2015, 11:55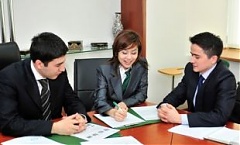 13.10.2015
Improving business attractiveness is an important component of economic advancement of each country. It is a major contributing factor, which attracts foreign investments into the national economy, and in turn, if acquires great significance in the creation of high-tech industries, saturation of domestic market with high-quality, marketable products, and broadening the product mix of national exports.
12.10.2015
World-leading brand valuation and strategy consultancy – Brand Finance – makes analysis on nation-branding to make decisions in maximizing brand and business value and bridge the gap between marketing and finance. The three Baltic States' brands (out of 100 countries) in 2015 are the following: Lithuania – 63, Latvia –75 and Estonia – 85.
12.10.2015
The European Commission intends through public consultations identify key measures to re-launch Common Consolidated Corporate Tax Base (CCCTB). The CCCTB main focus is on facilitating EU and third-country businesses, primarily those active in more than one EU state. It would reduce administrative burden and compliance costs for business; besides, the CCCTB would function as an effective tool against aggressive tax planning.
12.10.2015
Statistics Lithuania informs that in September 2015, average annual inflation calculated based on the harmonised index of consumer prices (HICP), which is methodologically harmonised with those of other EU member states, was negative and stood at minus 0.5%.
09.10.2015
Statistics Lithuania informs that, after the revision of gross value added and employment indicators, labour productivity estimates were recalculated. In 2014, the value added per hour actually worked in the whole economy amounted to, on average, EUR 13.62 at current prices, which is by EUR 0.31 more than in 2013. The gross value added per person employed amounted to EUR 24 975.
09.10.2015
Latest data compiled by the Central Statistical Bureau show that compared to July manufacturing turnover (1) in August 2015 according to seasonally adjusted data (at current prices) declined by 1.9%.
09.10.2015
According to Statistics Estonia, in August 2015, exports of goods decreased by 6% and imports by 3% compared to August of the previous year. The decrease in exports was mostly influenced by a fall in the trade of electrical equipment, metals and products thereof, and mineral products.
09.10.2015
According to Statistics Estonia, 394,000 tourists used the services of accommodation establishments in August 2015, which was 4% more than in August 2014. The number of both foreign and domestic tourists increased.
09.10.2015
Statistics Lithuania informs that in September 2015, compared to August, prices for consumer goods and services increased by 0.6%. In September 2015, annual (September 2015, against September 2014) deflation stood at 1% (in September 2014, against September 2013, deflation stood at 0.1%).
09.10.2015
An Enterprise Estonia management sphere study indicated that management of Estonian large companies is still rather male-centred, LETA/Postimees Online reports.
08.10.2015
According to the latest data of the Central Statistical Bureau (CSB), compared to September 2014, the average consumer price level in September 2015 (1) declined by 0.5%.