International Internet Magazine. Baltic States news & analytics
Friday, 25.05.2018, 23:34
UNESCO intangible culture chief in Riga: culture ensures sustainable development
Gleb Vasiljev, BC, Riga, 09.07.2012.

Print version
The world needs to realize that culture means more than just works of art displayed at museums, and that culture ensures sustainable development and people's welfare, visiting UNESCO Intangible Cultural Heritage Section Chief Cecile Duvelle said at a meeting of Saeima Education, Culture and Science Committee on July 6.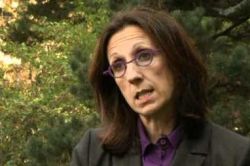 Culture incorporates such concepts as environment, peace, solidarity, cohesion, inclusive society and inclusive economic development, emphasized Duvelle. Responding a question by committee chairwoman Ina Druviete (Unity), how to convince those whose priority is to increase gross domestic product that funds need to be allotted to culture, Duvelle said that effective communication strategy must be introduced, writes LETA.

 The public has to be informed about the benefits offered by inclusive society. One of the most important principles to use the potential of every private individual is to achieve that the person is not excluded from a given social group. For instance, in Japan inclusion is one of the fundamental values of the nation, and one of the main reasons for the country's success, said Duvelle.

 Society and the decision-makers must understand that culture encourages creativity which achieves economic development, for instance, via sale of various cultural values, such as films and music records. They must also remember, however, that culture is not a product, said Duvelle.