International Internet Magazine. Baltic States news & analytics
Friday, 02.12.2016, 22:04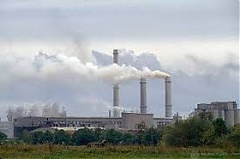 01.12.2016
According to Statistics Estonia, in October 2016, the production of industrial enterprises increased 5% compared to October of the previous year. Production increased in manufacturing and the energy sector, but decreased in mining and quarrying.
30.11.2016
Assessing the general development trends of commercial property in Lithuania, it can be seen that currently the eyes of commercial property developers are essentially focused on only certain segments and certain cities – Vilnius and Kaunas. In Vilnius, the office and hotel segments are the subjects of special attention, whereas in Kaunas, it seems that there is a real boom in the construction of office projects. In other regions of the country, investments in the development of commercial property are substantially scarcer – generally, we see the construction of grocery and construction materials' shops, as well as the renovation of already-existing shopping centres or a few industrial purpose projects in the free economic zones of Lithuania, Ober-Haus writes in review of the commercial real estate market.
30.11.2016
The rise in wages continues to stall. The average wage for full-time work in the third quarter of 2016 was by only 2.2% higher than a year ago, which is the slowest growth rate in the last six years. Even though there is no doubt about a slower wage rise this year, other statistical data sources (State Revenue Service and national account data) do not have such pronounced slowdown. Thus there is no reason for alarm and the view that the rise in average wage has come to a sudden stop in the past few months. Next year, we are likely to return to a moderate 3-5% year-on-year wage rise – such a rate of growth was the case in 2011-2013.
30.11.2016
Calendar adjusted data (at constant prices) compiled by the Central Statistical Bureau (CSB) show that, compared to October 2015, total retail trade turnover in October 2016 rose by 0.2%. Turnover of retail trade in food products decreased by 2.7%, whereas the turnover of retail trade in non-food products increased by 2.0%.
30.11.2016
Data compiled by the Central Statistical Bureau show that in the 3rd quarter of 2016, as compared to the 2nd quarter, gross domestic product (GDP) at constant prices increased by 0.2%, according to seasonally and calendar adjusted data.
29.11.2016
The sales of Estonian companies in the third quarter grew 2.1% on year to 12.62 bln euros, write LETA/BNS according from data of Statistics Estonia.
29.11.2016
The industrial confidence indicator in Estonia was -6 points in November, which marks a decline of 8 points from October and an improvement of 4 points compared with November 2015, the Estonian Institute of Economic Research said LETA/BNS.
29.11.2016
Data of the Central Statistical Bureau (CSB) show that in the 3rd quarter of 2016 the average monthly gross wages and salaries in the country amounted to 847 euros. Compared to the 3rd quarter of 2015, average wages and salaries have grown by 18 euros or 2.2%, indicating a lower annual increase than in the 2nd quarter of the present year (3.3%).
29.11.2016
Statistics Lithuania informs that, based on provisional data, in October 2016, the turnover (VAT excluded) of enterprises engaged in wholesale and retail trade and repair of motor vehicles and motorcycles amounted to EUR 270.3 million at current prices, and, against September 2016, seasonally and calendar adjusted, increased by 0.1% at constant prices (unadjusted – by 3.1%).
29.11.2016
According to Statistics Estonia, in the 3rd quarter of 2016 compared to the same quarter of the previous year, the total production of Estonian construction enterprises in Estonia and foreign countries increased 0.5%.