International Internet Magazine. Baltic States news & analytics
Sunday, 24.07.2016, 15:46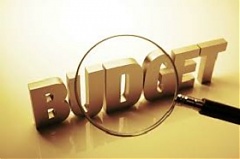 23.07.2016
In the first quarter of this year, Latvia registered the fifth largest general government budget surplus of the gross domestic product (GDP) among European Union (EU) members, the newest data of the EU statistics office Eurostat gathered on 18 member states and published on Friday shows, reports LETA.
18.07.2016
Who could have imagined that in the twenty-first century, in a new millennium, humanity would be confronted with even greater global challenges and problems affecting the interests of each and every one of us. Poverty, diseases, violence, religious intolerance, threats of environmental disasters – this is the reality we are facing today. Addressing these problems is our top priority.
14.07.2016
In May 2016 Latvia showed the third steepest industrial production growth in the European Union (EU) against the fifth month of last year, according to Eurostat's data on 25 the bloc's member states writes LETA.
14.07.2016
In 2015, as compared to 2014, there was a decrease of 8.8 % in the amount of overnight trips of Latvian residents around Latvia, as well as abroad, said BC in the Central Statistical Bureau (CSB) according to the latest data.
14.07.2016
The United Kingdom's withdrawal from the European Union (EU) will have the biggest negative effect upon Lithuania among all countries of Eastern Europe, Standard & Poor's said in a statement, reports LETA/BNS.
13.07.2016
European Commission adopted two new "ready-to-use" financial instruments for ESI Funds investments, to ease access to funding for young businesses and urban development project promoters. However, business incentives in the Baltics are still different: 73% in Estonia compared with 39% in Latvia. The Baltic States have to accelerate assistance to SMEs.
12.07.2016
Three main issues are combined in the modern EU cybersecurity agenda: stepping up cooperation among EU states, creating European cybersecurity single market and cybersecurity public private partnership. Commission clarified EU cybersecurity issues concerning all member states for a long-term period.
08.07.2016
Latest data of the Central Statistical Bureau (CSB) show that, during the year* (in June 2016, compared to June 2015) the average level of consumer prices decreased by 0.5 %. Prices of goods decreased by 1.2 %, while prices of services grew by 1.2 %.
08.07.2016
Economies need energy to grow. Europe's demand for natural gas imports in particular will continue to rise for the foreseeable future as domestic supplies dwindle.
08.07.2016
Managing the post-referendum process (so-called Brexit) will require difficult economic and political decisions by the EU institutions and the member states. It is more challenging at a time when the EU faces other important problems, e.g. migration and security. Among other problems is the financial services sector which will affect the EU-UK relationship.
08.07.2016
Latvia, Lithuania and Estonia has one of the lowest levels of resource productivity in the European Union, figures from Eurostat showed on Thursday