International Internet Magazine. Baltic States news & analytics
Saturday, 29.10.2016, 00:33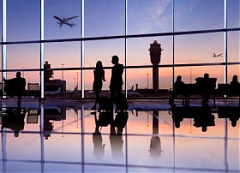 28.10.2016
Over the past year, 44% of Latvian travelers have been paying for their trips with money saved specially for this purpose, a survey by Latvia Tours company shows.
27.10.2016
Data of the Central Statistical Bureau (CSB) show that, compared to August, in September 2016 the level of construction costs in Latvia increased by 0.1%. Prices of building materials, as well as maintenance and operational costs of machinery and equipment did not change significantly, whereas labour remuneration of workers grew by 0.5%.
27.10.2016
The Commission Work Programme for 2017 (CWP-17) is the third on a row of "delivery attempts" on 10 priorities outlined in the initial Political Guidelines from July 2014. CWP follows European main challenges in 21 key initiatives and 18 REFIT proposals to evaluate, review and simplify EU legislation. Commission will contribute to preparation for the 60th anniversary of the Treaties of Rome in March 2017.
25.10.2016
The Commission outlines in a report perspective efforts in combating terrorism, organised crime and cybercrime. The report also specifies work undertaken to strengthen the EU's resilience against these threats. It also highlights the priority areas where more work is needed and sets out concrete operational measures for the months to come. These security issues are sensitive ones for the Baltic States too.
25.10.2016
The IMF has concluded their annual official staff visit (or 'mission') to Estonia. The mission team commended the country's economic policy and reform plans, but expressed concerns about weak productivity growth. They said Estonia will have to find ways to balance productivity and wage growth and to promote competitiveness. Eesti Pank shares this view.
24.10.2016
Gas interconnector between Finland and Estonia will boost security of supply and bringing economic lift to the region. When the gas starts flowing in 2020, the project will unite the Eastern Baltic Sea region with the rest of the EU energy market. This and other project are parts of the EU's energy union and aim at building missing energy links, improving supply and ending the energy isolation of the Baltic States.
24.10.2016
Even though in the past three years there has been a positive trend in employee satisfaction with their wages, still more than 60 % of employees in Latvia believe they are not paid appropriate wage, according to a poll conducted by CV-Online Latvia recruitment company informs LETA.
24.10.2016
Third United Nations Conference on Housing and Sustainable Urban Development (Ecuador, the City of Quito) has been truly historic: the New Urban Agenda was adopted. It also reflects the EU's vision for sustainable urban development, by calling for an integrated approach with accent on cities' diversity and urban-rural linkages.
22.10.2016
Overweight or obese adults make up 21.3 percent of Latvia's population, which is the second highest figure in the European Union (EU), according to the latest data from Eurostat.
21.10.2016
Following the plan on completing Europe's Economic and Monetary Union, the Commission decided last October to set up a European Fiscal Board as an independent advisory board on fiscal matters. The Board consists of five "fiscally-wise persons" and will start working soon.
21.10.2016
Several years ago "economics guru" could argue that economic growth is hindered by "expensive money". Nowadays, with historically low interest rates and Latvian commercial banks literally rolling in money (having 3 billion euro on corresponding accounts with Latvijas Banka), the economic growth is indeed weak. Despite the fact that politicians have been mentioning the word "reforms" for years and the need to address bottlenecks in crucial sectors is obvious to everyone, little is being done in reality, and the majority of true reforms die out because of red tape.