International Internet Magazine. Baltic States news & analytics
Friday, 25.07.2014, 06:38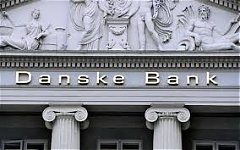 24.07.2014
"Danske Bank" concluded the first half of 2014 in Latvia with a net loss in the amount of EUR 6.389 million, informs LETA.
24.07.2014
New European Commission's 6th Report on Economic, Social and Territorial Cohesion shows the policy is delivering on the growth goals in the EU-2020 Strategy by creating jobs and reducing disparities across Europe. The report outlines that EU funds and investments will be focused on key areas: e.g. energy efficiency, employment, social inclusion and SMEs. During 2014-20 over €150 bln is expected for Cohesion investments in the member states.
24.07.2014
In a period of five years, from 2009 to January 1 of this year, the number of Russian citizens living in Latvia has increased by 18,545 persons, according to information from the Office of Citizenship and Migration Affairs, informs LETA.
23.07.2014
World's largest non-alcoholic beverages producer "Coca-Cola Co." distributor "Coca-Cola HBC Latvia" has earned a smaller profit in 2013 than in 2012, informs NOZARE.LV/LETA reffering to information provided by "Firmas.lv".
22.07.2014
The most popular social network in Latvia, "Draugiem.lv" has dropped out of the top 3 of the most visited websites in Latvia, according to a report published by "Gemius Latvija", informs NOZARE.LV/LETA.
21.07.2014
It took two weeks for the Food and Veterinary Service (FVS) to provide the area in Latgale Region hit by African swine fever with sufficient number of containers, informs LETA reffering to newspaper Latvijas Avize.
21.07.2014
Every second driver disregards the ban to use a non-hands-free telephone while driving, a survey carried out by Lithuanian non-life insurance company Lietuvos Draudimas has revealed, informs LETA/ELTA.
21.07.2014
Compared to May, producer prices in industry in June 2014 rose by 0.6%, according to the data of Central Statistical Bureau of Latvia. Both prices of products sold on the domestic market and prices of exported products increased by 0.6%; of which in exports to euro area countries reduced by 0.1% and in exports to non-euro area countries rose by 1.0%. Over the month producer price changes were mostly affected by price growth in electricity, steam and air conditioning supply.
21.07.2014
During the first six months of this year 10 469 newborns were registered in the country, which is 460 babies more than in the first six months of 2013. In June, there were 1813 newborns registered in Latvia - 98 more than in June 2013.
21.07.2014
According to Statistics Estonia, in June 2014, the producer price index of industrial output changed by –0.2% compared to May 2014 and by –3.1% compared to June 2013.
21.07.2014
Estonia was on the 24th place in the world in the year 2014 global innovation index, one place higher than last year,Latvia ranks 34th, Lithuania 39th, reports ELTA/LETA.