International Internet Magazine. Baltic States news & analytics
Tuesday, 20.02.2018, 21:10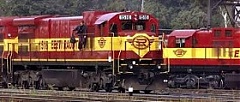 20.02.2018
During 2017, 27.3 million tons of freight was transported by rail in Estonia and 34.8 million tons of freight was transported via Estonian ports, Statistics Estonia said on Tuesday, cites LETA/BNS.
16.02.2018
The number of people considering themselves happy has been declining in Latvia lately, the Amigo Happiness Index survey, conducted for Latvia's Amigo telecommunication company, shows, cites LETA.
16.02.2018
People in Latvia tend to overspend mostly on food, according to a poll carried out by Norvik Banka, cites LETA.
15.02.2018
Statistics Lithuania informs that in IV quarter 2017, the volume of construction work carried out in the country amounted to EUR 813.6 million at current prices, and against the previous period, seasonally and calendar adjusted, increased by 2.5% (unadjusted – increased by 8%). Over a quarter, the volume of building construction increased by 0.7, civil engineering structures – 4.7% (unadjusted – by 8.9 and 7.2% respectively).
15.02.2018
Swedbank chief economic expert Martins Kazaks in Latvia believes that job market problems usually solve themselves during economic crisis, informs LETA.
15.02.2018
The Latvian Finance Ministry's forecasts of inflation in 2019-2021 are rather conservative, said Martins Kazaks, Chief Economist of Swedbank Latvia and the head of the GDP Work Group under the Fiscal Discipline Council, informs LETA.
15.02.2018
During the fourth quarter of 2017, Latvia's gross domestic product (GDP) grew at a faster rate than the EU economy on average, writes LETA, according to a fourth-quarter flash estimate on the bloc's 18 member states released today by Eurostat.
14.02.2018
According to Statistics Estonia, in 2017, the unemployment rate was 5.8%, the employment rate 67.5% and the labour force participation rate 71.6%. In the 2nd quarter, unemployment increased temporarily, primarily due to an increased number of previously inactive persons entering the labour market. Employment and labour force participation remained high throughout 2017, reaching the highest levels in 20 years. In the 4th quarter, the youth (15–24-year-olds) unemployment rate was very low – 6.2%.
14.02.2018
Latest data compiled by the Central Statistical Bureau (CSB) show that 2.58 mln visitors stayed at Latvian tourist accommodation establishments in 2017, which is 11.9% more than during 2016. Compared to the previous year, the number of nights spent by visitors increased by 12.1%, reaching 4.95 mln. The average length of stay comprised 1.9 nights.
14.02.2018
Latvia's economy in 2018 will grow to 4%, in 2018 to 3.4%, and in 2020-2021 to 3%, said the Finance Ministry in its latest macroeconomic forecasts, cites LETA.
13.02.2018
Statistics Lithuania informs that in January 2018, against December, prices for the total industrial production sold increased by 0.8%, refined petroleum products excluded – 0.1%. The overall price change was influenced by an increase in prices for refined petroleum products and tobacco products, as well as by a decrease in prices for electricity, gas, steam and air conditioning supply. The greatest influence on the change in prices for industrial production sold by economic activity is provided in Table 1.