International Internet Magazine. Baltic States news & analytics
Monday, 28.07.2014, 07:13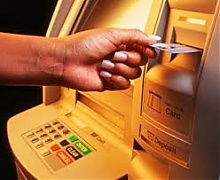 25.07.2014
The use of internet banking and ATMs in Estonia has increased in recent years, Estonian central bank Eesti Pank said in its fresh statistics on payment and settlement systems, informs LETA.
24.07.2014
Compared to the first half of 2013, the number of vacancies in the same period this year has significantly increased, whereas the number of active job seekers has decreased, informs NOZARE.lv/LETA reffering to data for this year's first six months collected by the employment website "Cvmarket.lv".
24.07.2014
According to Lithuania Post's estimations, the number of domestic money orders has tripled in the course of six months of the current year if compared with the same period of 2013, says the company in a statement, informs ELTA/LETA.
24.07.2014
Construction supplies dealer "Depo DIY" turnover amounted to EUR 151.9 million in 2013, informs NOZARE.LV/LETA reffering to information provided by "Firmas.lv".
24.07.2014
The economic growth of Latvia in 2014 could reach 3.5 percent, the Economy Ministry's specialists forecast, reports NOZARE.LV/LETA.
24.07.2014
New European Commission's 6th Report on Economic, Social and Territorial Cohesion shows the policy is delivering on the growth goals in the EU-2020 Strategy by creating jobs and reducing disparities across Europe. The report outlines that EU funds and investments will be focused on key areas: e.g. energy efficiency, employment, social inclusion and SMEs. During 2014-20 over €150 bln is expected for Cohesion investments in the member states.
24.07.2014
In a period of five years, from 2009 to January 1 of this year, the number of Russian citizens living in Latvia has increased by 18,545 persons, according to information from the Office of Citizenship and Migration Affairs, informs LETA.
23.07.2014
World's largest non-alcoholic beverages producer "Coca-Cola Co." distributor "Coca-Cola HBC Latvia" has earned a smaller profit in 2013 than in 2012, informs NOZARE.LV/LETA reffering to information provided by "Firmas.lv".
22.07.2014
The most popular social network in Latvia, "Draugiem.lv" has dropped out of the top 3 of the most visited websites in Latvia, according to a report published by "Gemius Latvija", informs NOZARE.LV/LETA.
21.07.2014
According to Statistics Estonia, in June 2014, the producer price index of industrial output changed by –0.2% compared to May 2014 and by –3.1% compared to June 2013.
21.07.2014
Estonia was on the 24th place in the world in the year 2014 global innovation index, one place higher than last year,Latvia ranks 34th, Lithuania 39th, reports ELTA/LETA.