International Internet Magazine. Baltic States news & analytics
Friday, 05.06.2020, 12:40
Covid-19: Riga and surrounding municipalities have seen steepest rise of unemployment
BC, Riga, 22.05.2020.

Print version
Riga and its surrounding municipalities have seen the steepest rise of unemployment caused by the Covid-19 pandemic, State Employment Agency director Evita Simsone said today in an interview to Latvian Radio, reports LETA.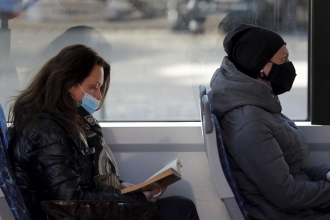 "This crisis is characterized by an impact that has hit the capital city Riga and its surrounding municipalities especially hard," Simsone said, adding that of all Latvia's regions the registered unemployment rate has been growing at the fastest rate in Riga and surrounding municipalities - from 4% to more than 6%.
However, the eastern Latvian province of Latgale still has the highest unemployment rate, with roughly 15% of the province's population being jobless.
Simsone noted that in all Latvia the registered unemployment rate exceeded 8.2% in May, with over 75,000 people registered as jobless. Since the beginning of the state of emergency, the jobless population has increased by 17,000 people and around 10,000 job vacancies have disappeared.
The head of the State Employment Agency noted though that unemployment growth had started slowing in recent weeks. "While at the peak of unemployment growth the number of jobless people rose by more than 1,000 a day, yesterday [May 21] the increase was below 100. So the rate of increase has dropped significantly," Simsone said.
She said that the number of job vacancies started to grow again in May, with more than 4,000 new vacancies registered with the agencies during the past month. There are currently more than 17,000 job vacancies registered with the State Employment Agency.
The highest number of job vacancies has been registered in agriculture, construction and manufacture, as well as in wholesale and retail trade.