International Internet Magazine. Baltic States news & analytics
Wednesday, 26.06.2019, 13:48
Tax burden in Latvia the heaviest in Baltics - Swedbank Institute of Finances
BC, Riga, 13.02.2017.

Print version
Residents of Latvia have to spend larger part of their monthly income in taxes than residents of Lithuania or Estonia, as Swedbank Institute of Finances informed LETA.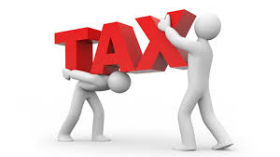 The institute notes that labor taxes in Latvia have changed, for taxpayers, negligibly or even changed for the worse in some cases. The minimum wage has increased EUR 10 this year, from EUR 370 to EUR 380 a month, which means extra EUR 7 every month for those who earn the minimum wage.
At the same time, incomes have decreased for all employees this year due to the differentiated minimum income. Starting from this year, the non-taxable monthly minimum is EUR 60, compared to EUR 75 last year. As a result, monthly income has decreased by EUR 3.45, or EUR 41.1 a year. Residents who earn up to EUR 1,000 a month can nevertheless have part of the tax repaid when they submit their annual tax returns, especially residents with dependants who have no additional incomes.
"Employees in Latvia have to find their way through this legal labyrinth so they could figure out how their monthly incomes will change when they plan their personal budgets. A comparison of three different wage levels in each of the Baltic countries shows that employees in Lithuania are seeing the greatest change as their incomes have, in some cases, increased by up to EUR 32 a month. Although Estonian labor taxes are still more favorable to employees, Lithuania is well on course to become the most taxpayer-friendly country for increasingly more employees," said Swedbank Institute of Finances expert Evija Kropa.
According to the institute, the minimum monthly wage in Lithuania is now the same as in Latvia, EUR 380. Estonia's minimum monthly wage is EUR 470. The minimum non-taxable income in Lithuania has increased substantially, from EUR 200 to EUR 310 and in Estonia it has increased from EUR 170 to EUR 180.
While Latvia hopes to increase the monthly non-taxable minimum income to EUR 160 in 2020, non-taxable minimum income in Lithuania is twice as high already. Tax breaks for dependants in Lithuania are also higher than in Latvia and Estonia. As a result, the situation for employees in Lithuania has improved the most as compared to the other two Baltic countries.
Minimum wage earners in Lithuania are in the best situation in the Baltics, mostly thanks to the highest non-taxable income in the Baltic countries and the most substantial tax breaks for dependants.
Employees who are paid EUR 800 before tax have the largest net salaries in Estonia, while employees with dependants paid EUR 800 before tax have the highest net wages in Lithuania as well as Estonia.
Those who earn EUR 1,000 before tax have the highest net salary in Estonia, and the difference may reach up to EUR 100 a month. Estonia's advantages include lower labor tax rates for employees and fixed non- taxable minimum.