International Internet Magazine. Baltic States news & analytics
Tuesday, 16.07.2019, 23:54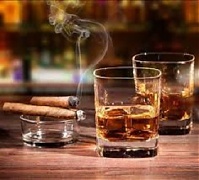 03.05.2019
The Baltic states are among European Union (EU) members with the toughest regulations restricting consumption of tobacco, alcohol, unhealthy food and sweetened beverages, shows the Nanny State Index, released by the Institute of Economic Affairs, UK-based free market think tank.
15.02.2019
In the European Union (EU) in 2017, 1.8% of children aged below 16 had medical needs that were not treated. This share was slightly higher for children living in households with one adult (2.2%) compared to those sharing households with two or more adults (1.8%), informed Eurostat.
08.02.2019
In 2017, more than 95% of children in the European Union (EU) were considered to be in good or very good general health. This percentage changes only slightly by age group, from 96.5% for those aged under five, to 95.9% for those aged five to nine and 95.2% for those aged ten to fifteen. The percentage of children whose general health was considered to be bad or very bad was under 1% for all age groups, reported Eurostat.